Logitan release seminar
Posted Tuesday, 29th September 2015
Nittsu Research Institute and Consulting, lnc. (Headquartered in Minato-ku, Tokyo, President: Miyachika Kiyofumi) held a release seminar of Logitan titled "Logitan Release Seminar, finding clues to cost reduction by warehouse operation analysis" on 16th September 2015. Logitan is a new warehouse analytical tool, to be released on 1st October 2015.
In the first part, our consultant gave 2 lectures on (1) "the importance of knowing correct costs", where we considered logistics Activity-Based Costing (ABC) and (2) "the importance of KPI", where we mainly explained about productivity KPI of logistics centres. The bottom line is the significance of knowing and understanding warehouse operations quantitatively.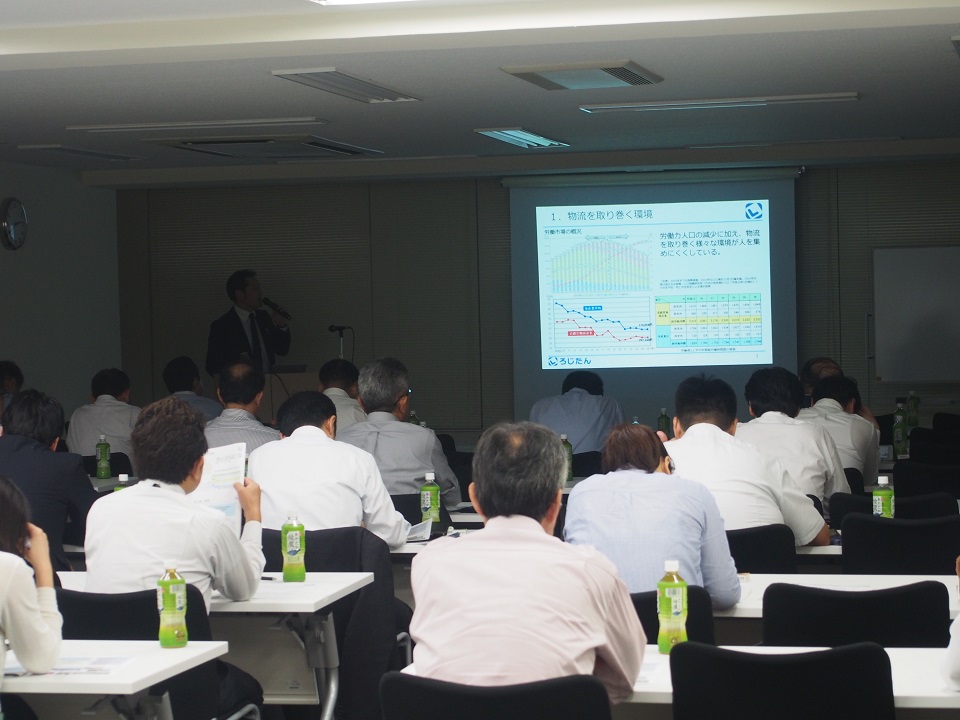 In the second part, we introduced "Logitan", the new analytical tool for warehouse operations, with which we can record and measure working hours of warehouse staffs by tapping smartphones periodically, while working. We also explained current bottlenecks of warehouse data visualisation and their countermeasures using Logitan, together with Logitan's concepts, overview, case studies and new developments in near future. After lectures, we gave a demonstration of Logitan, handing out smartphones to all participants. Participants actually tried the Logitan application and realised the easiness of the operation.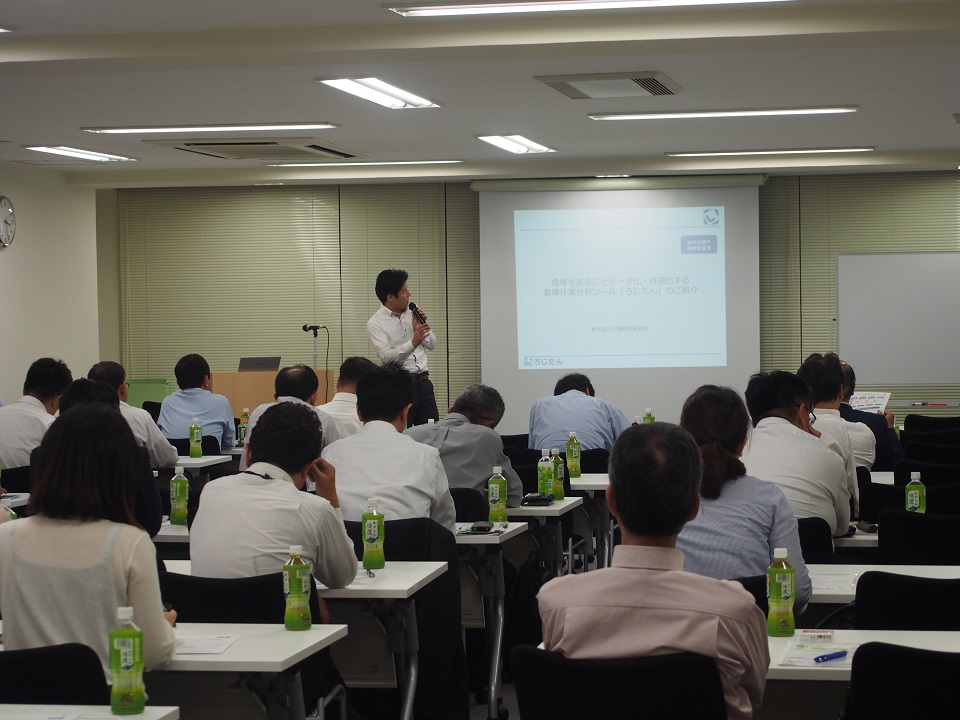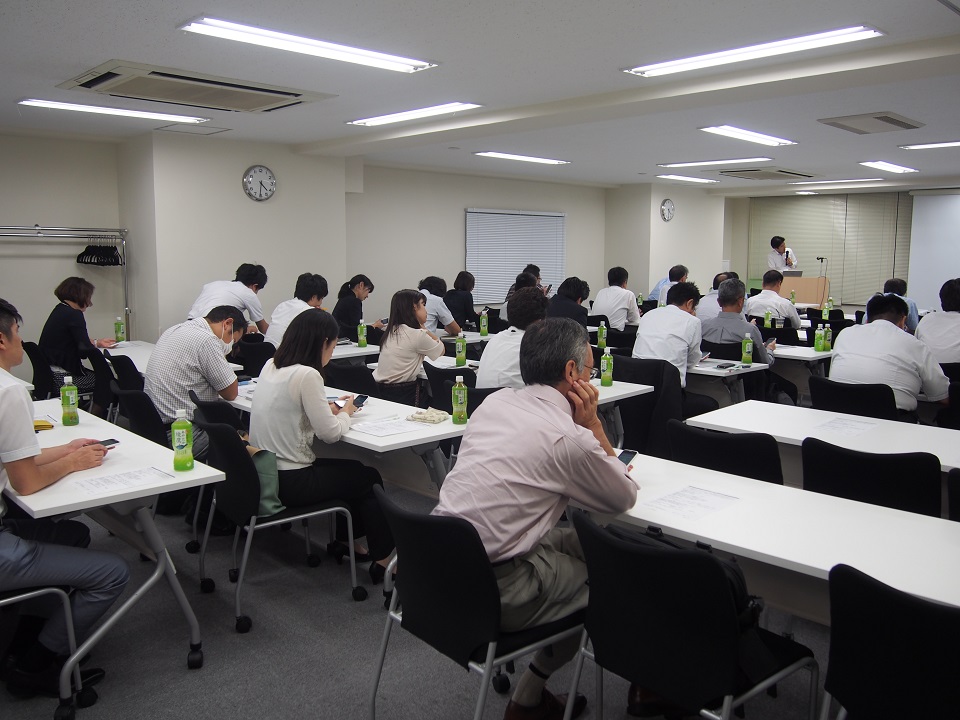 We had 43 participants and received good feedbacks for both lectures and the introduction of Logitan in the seminar. In the Q&A session, we received many questions about its adaptability such as resistance under low temperature, availability in overseas warehouses, accuracy of measured data.
The development of Logitan started with resolving the distresses in checking productivity in warehouses, which takes too much time and efforts to measure working hours. Many of the participants told us that they felt the same.
Logitan provides you with easy, quick and low-cost solution for measuring and analysis of working hours in warehouses. Along the lines with the concept of Logitan, "untangle your logistics problems and challenges", we will continuously focus on the development of new functions to support improvement activities in logistics.

2015.11.19

2015.10.01

2015.09.29

2015.09.25

2015.07.31